CLUB FEATURES
Exercise as you like! Lemon Gym offers a wide range of options, so everyone can achieve their goals.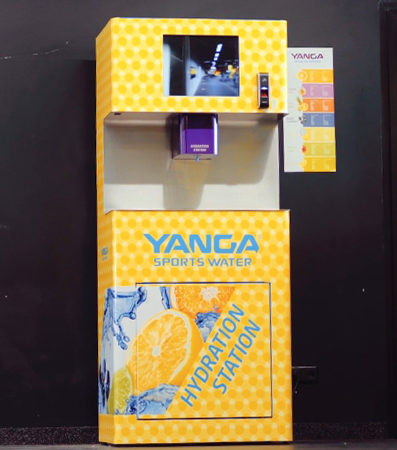 Yanga water machine
Stay hydrated throughout your whole workout. What better way to do it, if not with vitamin-filled delicious water? Choose the flavor and enjoy!
Group trainings for everyone
Expert coaches guide you through workouts, offering full-body adaptive strength training that keeps you motivated.
Coaches leading the training:
Does the club have a parking space?
Yes, club has its nearest parking space, but in case it is full, you can park your car in front of the club. First 2 hours are free.
Do I need to have a personal lock?
Yes, you can also purchase a lock in a sports club vending machine.
How often can I visit the club?
When you have an active membership, number of visits are not limited.
"DON'T WAIT TILL TOMORROW, COME TO LEMON GYM FOR A FREE WORKOUT TODAY!"
By submitting this free training form, you agree to receive marketing information. You can withdraw your consent at any time by contacting hello@lemongym.lv. More information about direct marketing [privacy notice]