Back to Trainers
Edgars
Grīnbergs
Personal trainer
In my mind, it is unacceptable for a person to ignore their physical health and health in general. It is hard to imagine a greater disrespect for oneself.
EDUCATION
RSU, Veselības un sporta speciālists
SPECIALIZATION
Body composition analysis and interpretation of results, weight loss, diet planning, posture correction, muscle mass gain.
I will show you "why to be here" and how to be here with pleasure in the long term. Personalized training programs.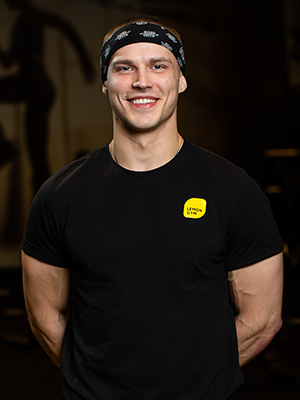 Personal trainer
Sportclubs where coach provides trainings: