Back to Trainings
Lemon Cross Training
Vidējas un augstas intensitātes funkcionālais grupu treniņš, kurā tiek nodarbināts viss ķermenis. Īpaša uzmanība tiek pievērsta vingrinājumu tehniskajam izpildījumam, kas samazinās traumu risku līdz minimumam. Treniņa mērķis ir trenēt visas ķermeņa muskuļu grupas, attīstīt muskuļu spēku, uzlabot ātruma īpašības, lokanību, trenēt veiklību, spēka izturību, līdzsvaru un prātu, kā arī attīstīt sirds asinsvadu un elpošanas sistēmas. 
Piemērota nodarbība tiem, kuri vēlas kārtīgi pasvīst un atbrīvoties no kāda liekā kilograma, kā arī tiem, kuri vēlas būt lieliskā fiziskā formā un apgūt daudz jaunu vingrinājumu. 
[CMS] Equipment needed
[CMS] Comfortable, non-restrictive clothing, a small towel, and water.
[CMS] Benefits
[CMS] Better posture, and flexibility.
Coaches leading the training:
Sports clubs where training takes place: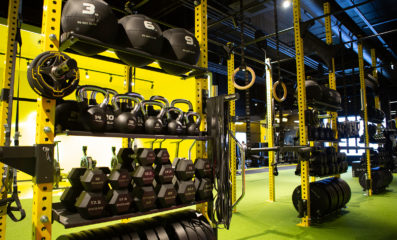 Pļavnieki
PĻAVNIEKI, Andreja Saharova iela 30
"SAW AN INTERESTING WORKOUT? TRY IT FOR FREE!"
By submitting this free training form, you agree to receive marketing information. You can withdraw your consent at any time by contacting hello@lemongym.lv. More information about direct marketing [privacy notice]